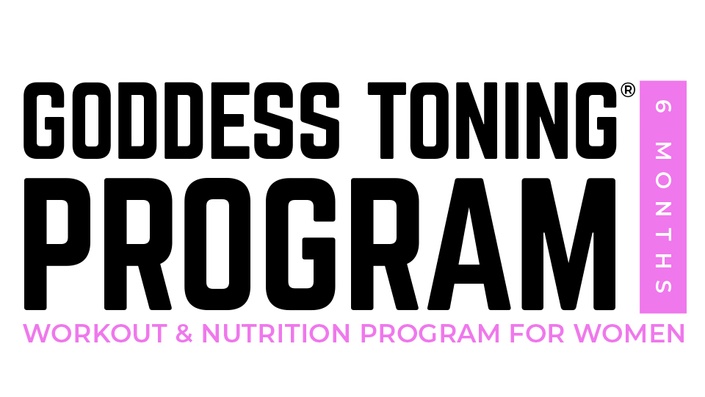 Goddess Toning Program
The Definitive Guide To Building The Fit, Toned And Sexy Feminine Body
Watch Promo
I have actually had a lot of women reach out to me like, "Greg, I see all these products for guys. When are you going to do a women's course?"
They have incredible transformations.
*Your results may vary
A lot of these guys, their girlfriends, their sisters, their friends are like, "I want to do Kinobody." I was like, "It's time to create a course for women."
Not a lot a lot changes as far as men and women are concerned. The rules are still the same.
To lean down, you have to hit a calorie deficit.
To make that sustainable and achievable, you have to make it as enjoyable as possible.
To build great development so you have a nice shape to you, you've got to get stronger. The same game applies to women as does men, but there are subtle changes.
*Your results may vary
For example, for women, it is important to know exactly what are they trying to achieve. I think a lot of trainers and fitness gurus don't really listen to women. They don't know what women's real goals are.
If you talk to a lot of girls, they want to still look feminine and fit. They want to keep their thighs nice and slim. They want to perk up their butt. They want to add muscle but in a way that's still feminine and looks good and is sexy.
A lot of guys focus on build muscle, build muscle, build muscle. A lot of squats, dead lifts, this and that. A lot of times, women will work out and get discouraged because now they are adding too much size to their thighs. Their pants feel tighter and whatnot.
When I crafted the Greek Goddess program, it was about adding the perfect amount of size. Getting nice tone in your upper body so your arms are fit. They are not flabby. It was about doing lower body exercises that really hit the glutes the hardest. You add nice sleek definition to your legs without the size.
You build your butt up just enough for that perfect butt. It is also about making it sustainable and fun and teaching you it's not just about the end destination. It's not just about building this amazing body.
It's about enjoying the process.
It's about accepting yourself right now.
If you have not accepted yourself right now, you will never be happy, and your entire journey will be meaningless. You need to be able to finally say, "You know what, I'm okay now. I'm going to work on becoming better. I'm going to work on becoming healthier and stronger and more fit. I'm okay right now."
*Your results may vary
My goddess program resonates with a lot of women because it's honing on the body they are after. It's honing on the message that they are dying to hear. I'm okay now. It teaches them to really enjoy that journey without having to follow all those dogmatic rules, without having to say, "Oh, I can't have carbs again. I can't have chocolate again." The reality is, you can fit into the stuff you want. You can eat great meals if you structure the diet in a lot of ways.
A lot of women, and men as well, if they eat first thing in the morning, it will actually make them hungry. It will make them hard to stick to their diet. That is because in the morning cortisol is really high. When cortisol and insulin from eating interact, it actually causes a drop in blood sugar so you get hungry.
When I teach women how to do intermittent fasting, when I teach them how to skip breakfast, which actually increases fat burning, increases fat mobilization, and then eat two meals a day, two or three meals a day, it's really easy for them to lean down. As a girl, you don't have that many calories to work with. You can't eat as much food as your boyfriend or your husband or your guy friends. Let's face it, they are bigger than you.
If you follow that dogmatic advice, the narrative that says you have to eat every two or three hours, you are going to have to eat little tiny bits of food. It's going to be such a miserable, draining experience. When you learn to just eat two or three times a day as we evolve, we haven't evolved to eat every two or three hours, then leaning down is effortless.
Following the workouts, building that goddess body is effortless. Enjoying the process is effortless.
*Your results may vary
*Your results may vary
Your Instructor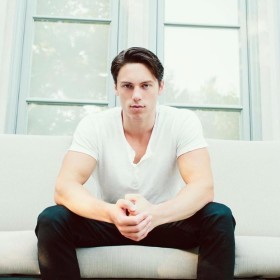 From an early age, Greg knew he wanted to build an incredible physique that was both strong and powerful.
Greg's approach -- the Kinobody approach -- is made to blend fitness with lifestyle. It will help you become leaner, stronger and more developed each and every week…all while enjoying your life.
With this blend, you'll fall in love with the process, which is what it's all about.
Greg embraced this minimalist approach and saw fantastic results. Now, he wants to share this with you. Join him on this adventure, transform your physique and live the life of your dreams!

Course Curriculum
Getting Started On The Goddess Toning Program
Available in days
days after you enroll
Section 1: The Goddess Physique
Available in days
days after you enroll
Section 2: Training
Available in days
days after you enroll
Frequently Asked Questions
When does the course start and finish?
The course starts now and never ends! It is a completely self-paced online course - you decide when you start and when you finish.
How long do I have access to the course?
How does lifetime access sound? After enrolling, you have unlimited access to this course for as long as you like - across any and all devices you own.
What if I am unhappy with the course?
We would never want you to be unhappy! If you are unsatisfied with your purchase, contact us in the first 30 days and we will give you a full refund.